Seven Features of the Bytus Ecosystem Making it Indispensable for Crypto Transactions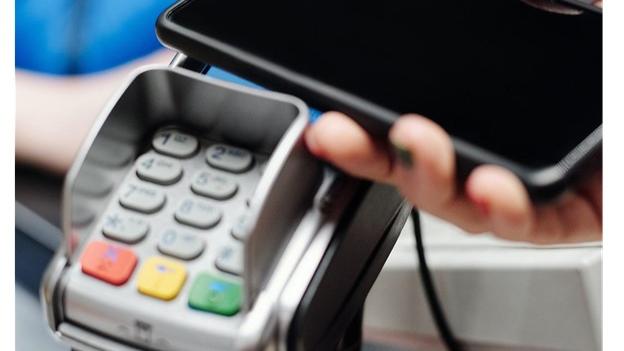 Regardless of whatever app, retailer, or vendor you may have used, using cryptocurrency for making transactions in our everyday lives has always been a struggle. Even when we use trusted and verified vendors to complete transactions, we still fall into long, excruciating waits while a transaction proceeds and end up paying high commissions and transaction fees.
The Bytus Ecosystem created by Global Digital Payment is a payment system that explicitly solves this issue by making crypto transactions quicker, safer, secure, and accessible to everyone. The Bytus ecosystem, consisting of a multi-currency wallet, a private blockchain, a unique utility token, and a crypto bank, makes Bytus an indispensable solution to any crypto transaction you're planning to make. Here's why:
Quick - The high speed offered by Bytus in converting different currencies is its key unique differentiator. Bytus multi-currency wallet converts a wide range of fiat currencies into cryptocurrencies and vice versa in near-instant time. At the same time, other platforms can take anywhere from hours to days to do it.
Cheap - While other platforms charge high commissions, conversion rates, and transaction fees for crypto transactions, transactions taking place through the Bytus Multicurrency Wallet are free. Bytus supports its own ERC20 based utility, Bytus token (BYTS), and it is possible to mine it from within the wallet. Besides being a commonly traded cryptocurrency, BYTS powers the entire Bytus ecosystem by acting as the channel width for a user's transactions. So a user having 10BYTS can do up to ten transactions in 24 hours in the Bytus ecosystem.
Smart: A user of the Bytus Mobile Wallet App can directly interact with the Bytus Crypto bank. It offers many smart facilities like Insurance Protection, Virtual Credit Card, Secure Storage, Exchange Service, Overdraft, and a range of other useful features securely through the mobile app.
Robust - Bytus makes use of a Custom Graphene Chain Protocol over its Private Blockchain Network. This highly optimized blockchain ledger allows hundreds of thousands of secure simultaneous transactions without delay, and only trusted Bytus officials can monitor it. Many successful decentralized projects like Bitshares, Steemit, and EOS have also adopted it for quick and high throughput.
Secure - The Bytus Private Network fully encrypted transaction details of every transaction with state-of-the-art SHA3 encryption. Only you have the key to your private encrypted data, and no other person can gain access to it without your private key. Bytus ensures that only users who have completed the KYC procedures as non-fraudulent are allowed to use the platform. They have also invested heavily in bug bounty programs to ensure ironclad security.
Ease of Use - Bytus has one of the most accessible interfaces and works flawlessly on smartphones and pre-existing payment terminals. Making a POS transaction is as simple as scanning a QR Code from the mobile app. You can also transfer money in a combination of multiple fiat and cryptocurrencies to known users instantly and make use of many Crypto Bank facilities with the mobile app's help.
Trustworthy - Built by the strong, experienced, and resilient team at Global Digital Payment, Bytus' ICO was one of the only successful ICOs of 2018, and it has gone from strength to strength ever since. With more than a million retailers already a part of the Bytus private blockchain network and new ones added every day, the Bytus ecosystem is the payment system of choice for retailers and customers. Bytus is slowly transforming the crypto payment space one transaction at a time.
With a market cap of over a trillion dollars and adoption by mainstream S&P 500 companies, cryptocurrencies today can safely be said to have passed the initial volatile, nascent stage of existence. More businesses than ever before are now accepting payments from cryptocurrencies. It's about time that the experience of making a crypto transaction also transforms into something so accessible for the everyday user that she doesn't have to think twice before making a transaction using cryptocurrency.
Bytus makes for such a solution. Not only does it make for a smooth transition into enabling cheap cryptocurrency transactions in existing retail chains, but the service it provides is comparable if not superior to traditional fiat payment gateways like Mastercard or Visa. A product like Bytus, when in common usage, has the potential to replace fiat transactions entirely with cryptocurrency transactions as a solid, reliable means of exchange in the 21st century.